1 final down, 2 more to go! But in the meantime...



How perfect is this necklace? I am such a sucker for mossy-olive-split pea greens and this fabulous piece has just the right amount of texture, dimension, and color pop to make me swoon :]

Moss and Tree Necklace

@

Vadjutka on Etsy
And this gorgeous piece. Simply lovely in its elegant simplicity. Double swoon.
3 pearls in a pod necklace @
SeaUnicorn on Etsy
And finally... the most sugary-sweet and pink delightful spectators... triple swoon.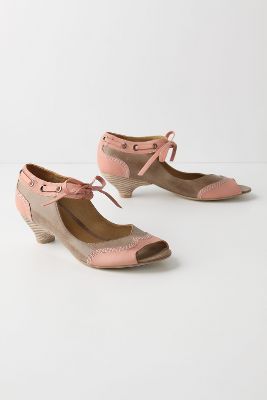 Draping Orchid Spectators @
Anthropologie
I have a penchant for diverting my wandering attention towards the things that I might fancy to reward myself with for the hard work, sweat, (and sometimes tears) of the semesters as they go by... It's never too early to do so, even before the finals are over :)
So tell me, which would you choose?